828 Washington Ave. Montgomery
, AL
36104
United States
1-800-537-6867
1-334-262-4177
You are here:
Home
/
AERA Staff
Jill E. Jackson
Executive Director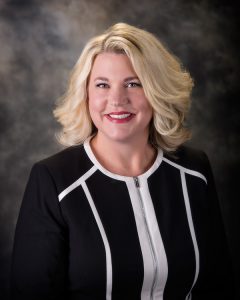 Mrs. Jill Jackson was hired in January 2018 as the new Executive Director of Alabama Education Retirees Association. She brings with her a varied background of education, business, and law. Having been a teacher at Wetumpka High School in Elmore County, Mrs. Jackson conveys her education experience in her advocating efforts on behalf of retired public education employees.  In addition to her years of teaching service, Mrs. Jackson has also co-owned successful construction businesses in the residential home building trade in which she has mastered the skill of "growth" in a given industry.  To conclude, Mrs. Jackson is completing her Master of Law degree in the Spring of 2019 that will be beneficial as the official advocate and "Voice" of the Alabama Education Retirees Association. Mrs. Jill Jackson has stated that her goals as the Executive Director of AERA are, "to grow our association membership numbers and to increase the presence, voice, and power of all public education retirees at the Alabama State House Legislature."
E-mail: jjackson@aerainc.org
Keron Forte
Assistant Executive Director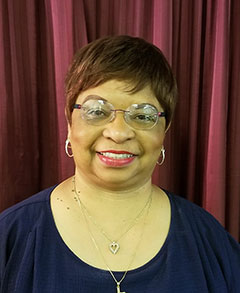 As Assistant Executive Director, I assist in the tasks associated with running the state association on a daily basis, including: assisting members, performing public relations duties, attending board meetings, attending state meetings, serving as an advocate with the state legislature, and visiting local units as needed. My main responsibility is serving as editor of our magazine, The AERA Voice! I layout, design, and edit the publication, which is mailed to all members. I have been with AERA since 2001. I am honored to work with the Board of Directors, our members, and be a part of an awesome staff!
E:mail: kforte@aerainc.org
Teresa Wingard
Membership Coordinator/Bookkeeper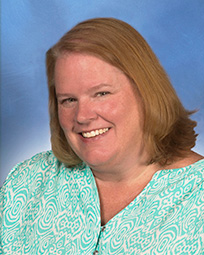 As Membership Coordinator/Bookkeeper, I assist in the daily tasks associated with running the state association on a daily basis. This includes preparing and mailing letters for membership, maintaining accurate records of the receipts and disbursements of the Association, assisting with AERA meetings, and answering members' questions pertaining to membership. I enjoy working with the Board of Directors, the staff, and the members at AERA!
E:mail: twingard@aerainc.org
Veronica Dewees
Administrative Assistant/Local Unit Liason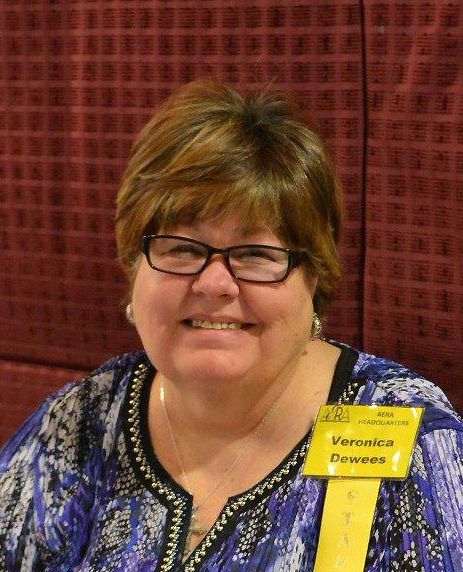 I'm the official greeter of AERA. Although my job description includes a variety of tasks, I believe in making each caller feel special and providing the best service possible. It makes me smile when someone asks for our voice mailbox, I tell them that is something we probably will never have as we believe every member deserves our full attention.
As local unit liaison, I disseminate information from the state office to 70+ local units. Our core system and mission are the same for all members, even though each unit is autonomous. I'm responsible for the "free" local unit letters that are sent to over 64,000 education retirees.
As administrative assistant, I'm also the 'behind the scene' support staff member. As such, meeting preparations keep me busy. There is the Annual Meeting, ten District Meetings, Board and Committee meetings, staff meetings, Advocacy Training, Leadership Workshop, etc.
I am honored to work with AERA members, the Board of Directors, and terrific staff. I am blessed to have a job that I love!
E-mail: vdewees@aerainc.org