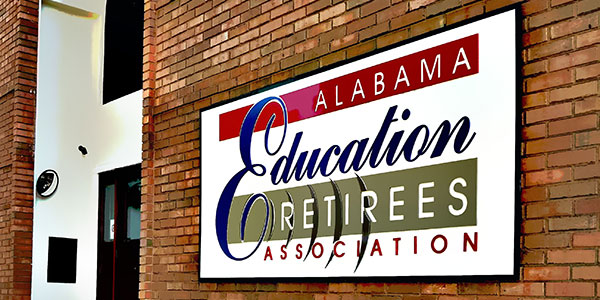 Membership in the Alabama Education Retirees Association, Inc. (AERA) is open to anyone who receives retirement benefits from the Teachers' Retirement System of Alabama. Currently, AERA has over 22,000 members.
Membership makes us stronger especially at the Alabama Legislature where numbers speak louder than words. The value of advocating on behalf of retirees is immeasurable. AERA along with the Alabama Education Association (AEA) advocates to protect PEEHIP insurance funding and cost-of-living adjustments (COLAs). Alabama law does not provide automatic COLAs. Over the years, our advocating efforts have been successful in obtaining COLAs and bonuses.
For more information about membership in AERA and the many benefits you can receive, please email us at info@aerainc.org or call toll free at 1-800-537-6867. You may also download membership applications below:
Join AERA/AEA and PROTECT Your Benefits
NEA-Retired Lifetime Membership Form
As consumers we are bombarded with products and services to buy. Advertising experts try every angle to entice us to use their products. In Advertising 101, students learn to use the words "new and improved" to persuade consumers to respond. During the year, letters are sent to education retirees to encourage them to join the Alabama Education Retirees Association. Is AERA "new and improved?" Yes and no! AERA is over 50 years old, so we are not new. However, each year the staff, the board of directors, committee members, and local unit leaders work to improve the association and to improve the benefits provided to education retirees. Here are reasons why you should join AERA:
AERA is constantly working to pass legislation to secure a funding source for future COLAs.
AERA advocates full funding of the retirement system every year.
Paying AERA dues is the only way to protect your retirement from inflation.
AERA offers discounts on insurance plans, vision, dental, traveling, and other programs.
Save up to 50 percent at local and national merchants with an ACCESS discount membership card offered through AEA.
Have access to an attorney referral program with a 30 percent discount offered through AEA.
AERA publishes a magazine, The AERA Voice!, for members only. This publication is designed to provide exclusive information for education retirees. Members also receive the AEA Alabama School Journal that keeps all education personnel (active and retired) informed on legislative and other issues affecting them.
JOIN US TODAY! OUR STRENGTH IS IN OUR MEMBERS!